With almost 50 years in the industry, Lifestyle BBQs has become one of the most loved brands of Australian-made BBQs and is in fact the only BBQ manufacturer remaining in Sydney. Choose from our free-standing options for a convenient, portable solution, or create your dream cooking space with a reliable built-in BBQ. With BBQs to suit existing traditional backyard brick recesses to custom-built outdoor entertaining areas, our product range is truly second to none.
Australian Designed
& Manufactured
Since 1976, we've designed and manufactured Australian-made barbeques right here in Sydney. With superior heat retention, corrosion resistance, and premium performance, our stainless steel BBQs have become a staple in Australian backyards.
Made With Premium
304 Grade Stainless Steel
Not all stainless steel is made the same. You need the right grade to ensure a long lifespan even in the harshest coastal conditions. We utilise 304 stainless steel for its corrosion resistance and heat tolerance, maintaining your BBQ's strength and sleek appearance for years to come.
Our stainless steel BBQs have electropolished plates, creating a passive layer for corrosion resistance and durability. Plus, the surface is microscopically smooth, making the plates easier to clean — even after the messiest BBQ!
All Lifestyle Barbeques share the same premium quality features:
For the ultimate Australian grilling experience, choose Lifestyle BBQs! With an optional side burner for sauces and marinades, steaming, sauteing and stir-frying, you'll have an all-in-one cooking experience in the Great Outdoors.
Why choose a Lifestyle International Barbeque?
Click the + buttons below to view the features.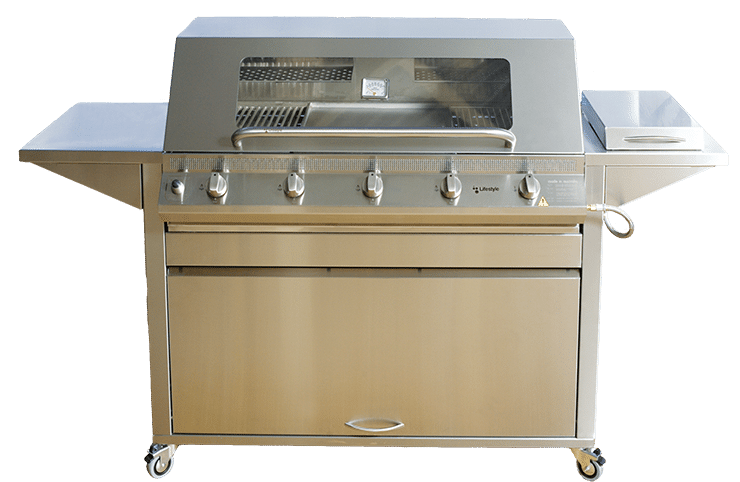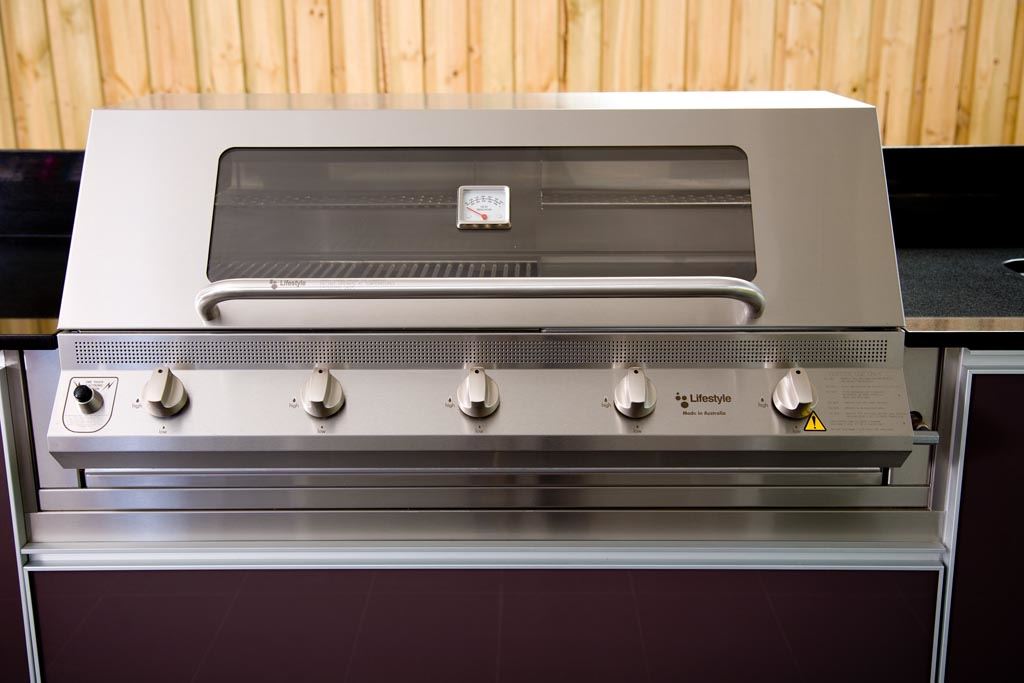 Lifestyle BBQ with premium built-in kit
Whether you're building a new outdoor kitchen or need a built-in BBQ to fit an existing set-up, Lifestyle BBQs is your number one choice for premium stainless steel BBQs. We have various built-in designs and configurations that can be customised to fit the size and aesthetic of your outdoor kitchen.
For trouble-free installation, we recommend shipping your new BBQ directly to your fabricator before cutting stone benchtops. If you have any questions about the customisation and ordering process, please contact us at (02) 9773 6245 or sales@lifestylebbqs.com.
For over 40 years Lifestyle BBQs have been making the finest quality gas BBQs right here in Sydney. In recent years we have added a charcoal version at the request of customers who prefer the unique flavour and aroma that comes with cooking over charcoal.
These are completely separate units from our gas BBQs which is very important when it comes to safety.
With a heavily reinforced charcoal bed that can easily lift out for cleaning, the Lifestyle Charcoal BBQ is tough enough to do the job while remaining an attractive addition to your outdoor kitchen.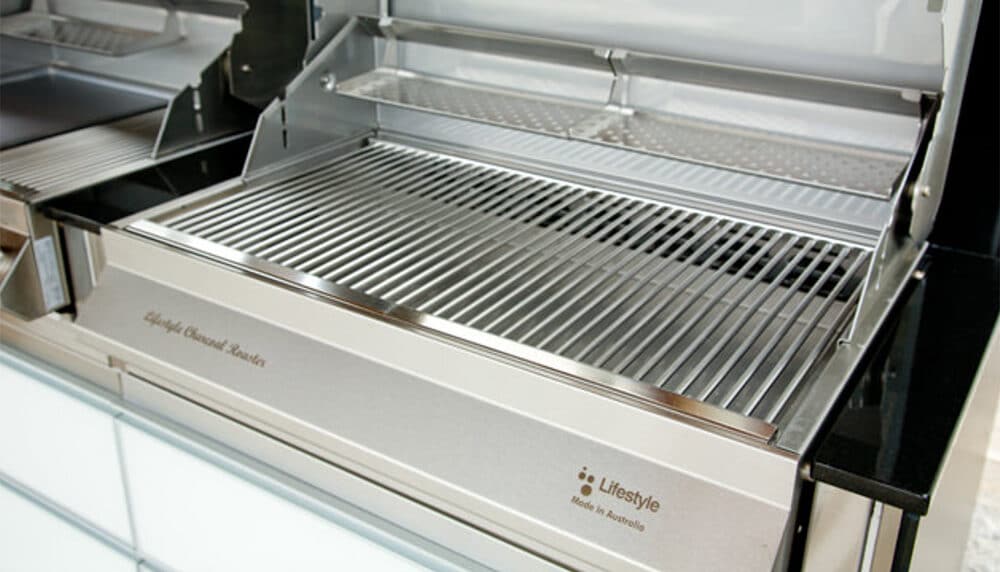 FAQS ABOUT OUR STAINLESS STEEL OUTDOOR BBQS