100% SICILIAN FROM MOUNT ETNA
We ensure the very best quality and service for our pizza ovens. Oven floors must withstand and maintain high temperatures, so we use volcanic lava for our wood-fired ovens. The solid lava rock heats very quickly and cools slowly for incredible fuel efficiency.
Australian-Made Pizza Oven
Our 100% Italian products have been tried and tested around the world and function in freezing to tropical climates!
Made from 100%
Pure Stainless Steel
Unlike ovens made of clay and various refractory materials, our stainless steel won't crack and is completely weather resistant.
Our twin wall thermally insulated stainless steel domes ensure that the oven stays hotter for longer with slow cooldowns.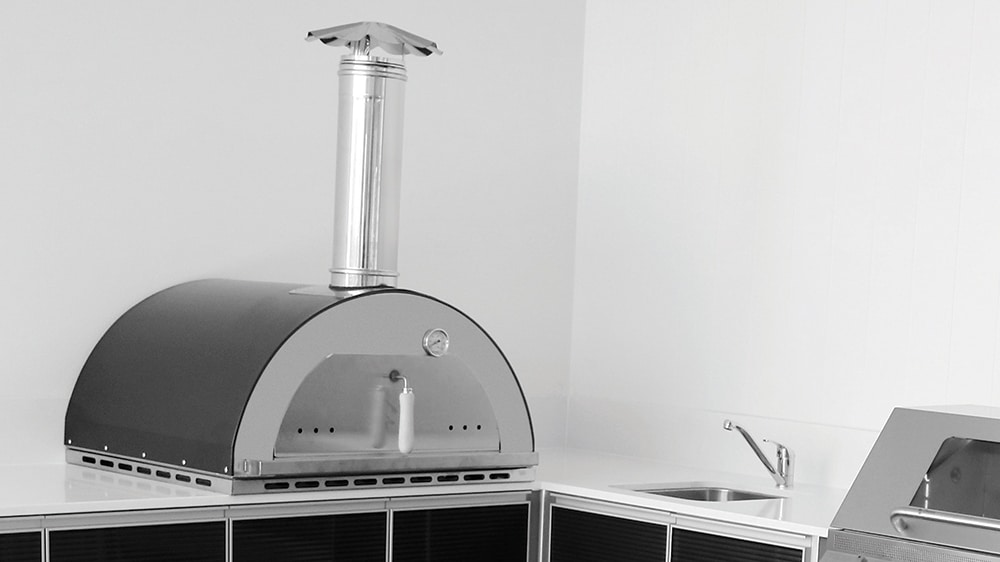 Description
Stainless Steel
Oven Floor
Ventilated Base
Description
Named after Grandpa Giuseppe and made in Italy from 100% pure stainless steel, our Forno Allegro Nonno Peppe wood fired oven is beautifully designed and handcrafted by artisans. The Nonno Peppe comes boxed with wood caddy and chimney flue kit included, you just need some wood. With a weight of 65kgs your beautiful wood fired oven can be easily positioned onto your outdoor kitchen bench top without heavy lifting equipment.
Stainless Steel
Oven Floor
Ventilated Base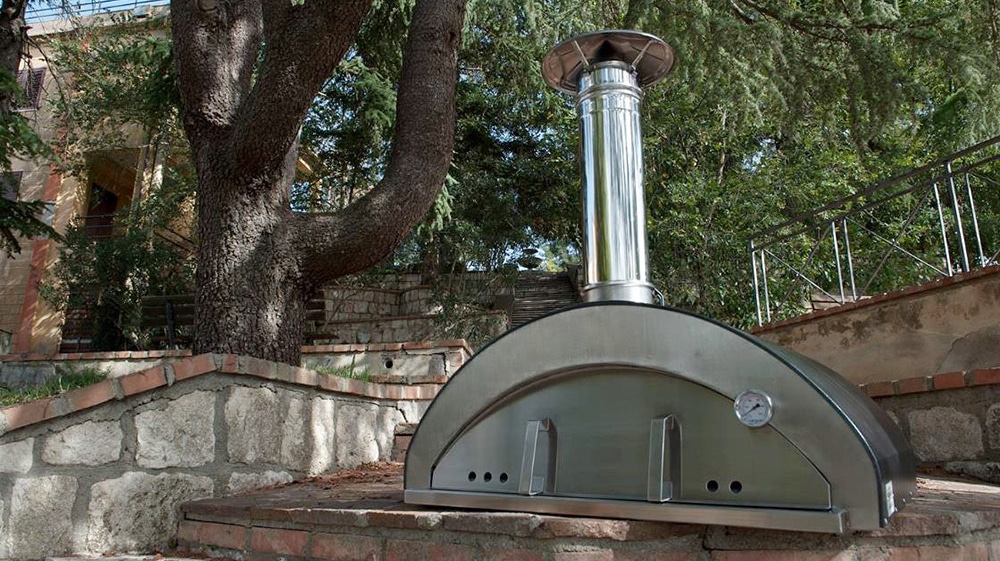 Description
Stainless Steel
Oven Floor
Ventilated Base
Description
The PIZZAIOLO wood fired pizza oven was designed and developed to meet a demand from customers, in particular commercial customers who wanted a larger format wood fired oven capable of cooking several pizzas at once. The PIZZAIOLO is wood fired pizza oven, made in Italy from 100% stainless steel.
The oven floor comes in two pieces and is carved from a single slab of pure volcanic lava stone from the ancient flows of Mount Etna – no less. The PIZZAIOLO wood fired oven has a huge 60 cm x 80 cm cooking surface area, to give you an idea of space it is capable of cooking up to 4 pizzas at a time. Despite its voluminous size and hefty weight of 110 KG, the PIZZAIOLO is easy to manoeuvre. This makes the oven ideally suited to professionals, festival organisers, outside catering and events companies or any large family.
Stainless Steel
Oven Floor
Ventilated Base